The 2018 line up so far and call for speaker proposals!
You might have read that we're doing SNAP 2018 a little differently. We've always had at least one speaker from within the SNAP community but in 2018 we really want to tap into the talent and inspiration that exists within our group, so we've decided to have at least 50% of our 2018 content delivered by SNAPsters.

We firmly believe in promoting from within. Offering our community the chance to become speakers gives them an opportunity to raise their profiles within the photography community and gives us a chance to hear from new, inspiring speakers who aren't already on the speaker circuit.
We've curated a small line up of established speakers, which we're excited to launch today and we'll also be telling you about the process for pitching a workshop for SNAP 2018. The full line up, including our successful pitchers, will be announced in November.
Here's a bit about our initial line up of awesome speakers and their sessions. Keep scrolling for more information about the pitch process and what we're looking for from the rest of the line up!
How to not take shit so personally while selling like a champion and being your freaking self, too.
 
The Session: We'll explore ways to separate your *work* from your *worth,* then sell your *work* like gangbusters while leaving your *worth* completely intact. It'll be (scary and uncomfortable and) fun!

The Speaker: Kristen helps people tune in to the deep truth of who they are instead of looking to experts or 7-part revolutionary(!) money-making(!) systems for answers. She'll help you feel feels, make peace with your introverted nature, and get braver. Instead of playing the 'more more more' game that's so popular right now (had the six-figure launch a few years ago, felt even more dead inside as a result), she's playing the 'deeper deeper deeper' game!

Find Kristen here.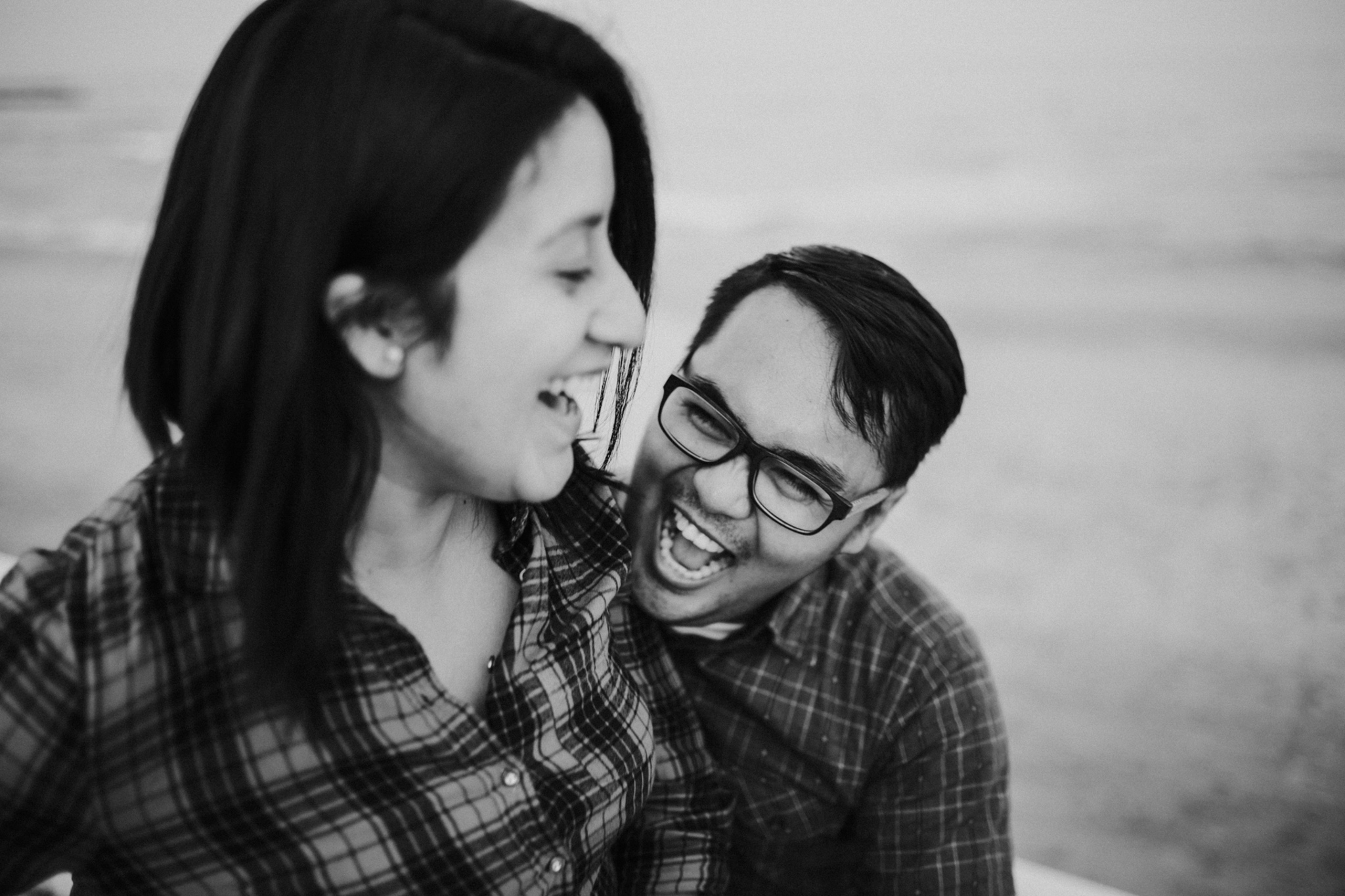 Prioritise! Prioritise! Prioritise! - Give more importance to the most important things
The Session: Sometimes we get so wrapped up with what is mainstream, what's in high demand, or what is the latest bla bla bla... We forget to pay attention, to really listen, to really see, to really feel while our couple´s story unfolds in front of us. Don and Helen will talk about what makes a story worth telling and how we can learn to SEE during a session/wedding. As well as sharing their practical knowledge, they'll be leading a live shoot with a couple.

The Speakers: Hey there! I am Don (Philippines) and together my unicorn wife Helen (Mexico) we are Don+Helen. We recently we had our crazy little baby Emily and the Canary Islands is our lovely home paradise! We are lucky to travel and witness awesome stories of people in love... We were one of the Rangefinder 30 rising stars of 2016 and we're ambassadors/collaborators for awesome brands such as Camp Archipelago, Tribe Photo Co / Tribe Red Leaf / Tribe Archipelago, QTalbums, Flothemes and Fundy Designer. And we LOVEEEEE UNICORNS AND RAINBOWSSS!!!

Find Don + Helen here.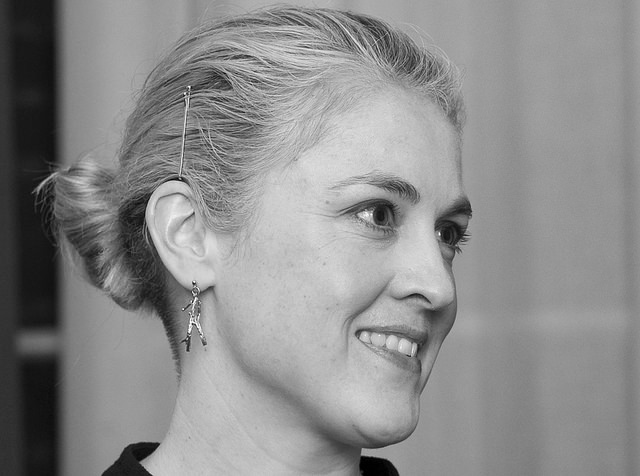 Liberating ideas and your creativity.
The Session: What can we do to fuel our creative energy when we're tasked to come up with fresh inspiration all day, every day? In this playful, interactive and thoughtful workshop, we'll explore strategies from artists and designers on how to see afresh and unlock ideas. We'll look at how blocks on possibility can liberate potential and reflect on why we need to make space for downtime. We'll explore the theory with experiments and discussion, and end on a self-led creative adventure without our cameras.

The Speaker: Cathy Haynes is a curator, artist, writer and educator. In 2014 she was Chisenhale Gallery's artist in residence in Victoria Park, London, making Stereochron Island, a public project reimagining the park as a tiny island territory campaigning to become a state without clocks. In 2013 she was Timekeeper in residence at the UCL Petrie Museum of Egyptian Archaeology, London, where she devised and led an interdisciplinary research project into how we model time across history and culture. Cathy was a founding faculty member and the former Curator at The School of Life. She has also been Curator for Art on the Underground and Head of Interaction at Artangel. She studied at Cambridge and Goldsmiths.

Find Cathy here.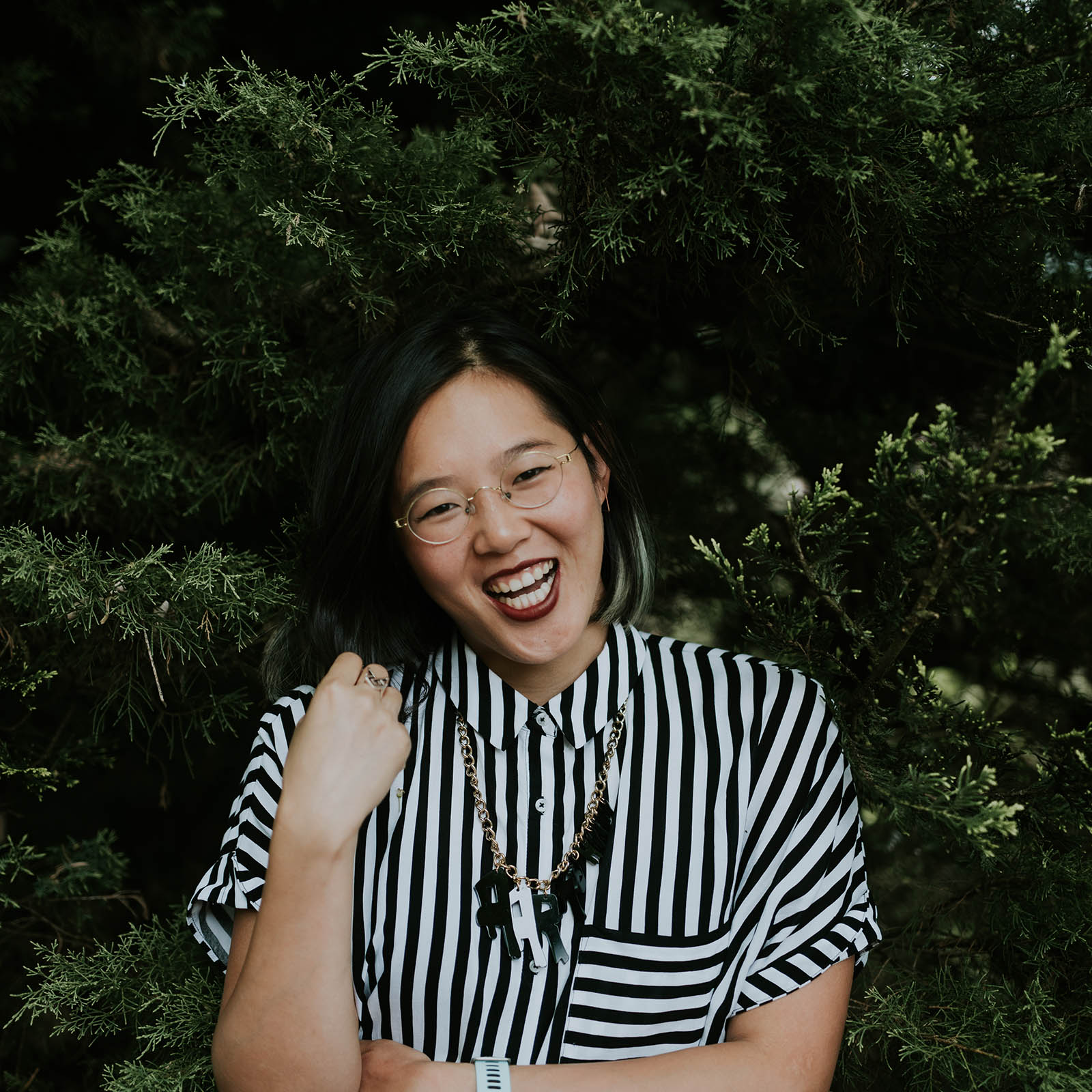 Wedding photography: a psychological minefield!
The Session: Outsiders often imagine that wedding photography is an easy job. We just turn up and take fun photos, right? What no one tells you is how psychologically intense and challenging it can be when you're working alone most of the time, creating personal art that needs to meet the expectations of many different people, and still having to handle the double whammy of an irregular pay cheque that's linked to your self-esteem. This talk is designed to enable wedding photographers to recognise and better cope with the common psychological hurdles specific to our business, and as a result reducing the likelihood of burnout.
 
The Speaker: Marianne is an award winning, alternative documentary photographer based in London. As well as gandering about as a press/wedding/event/music photographer, she has a PhD in Psychology. Her favourite motorway junction is 16 between the M25 and M40 (because it's like NASCAR) and her favourite stretch of motorway is junction 2-6 on the M1. She likes to spend her free time wiki-ing horror film synopses because she enjoys the plot twists but is too chicken shit to actually watch the films. Her dream retirement plan is to become a fishmonger.

Find Marianne here.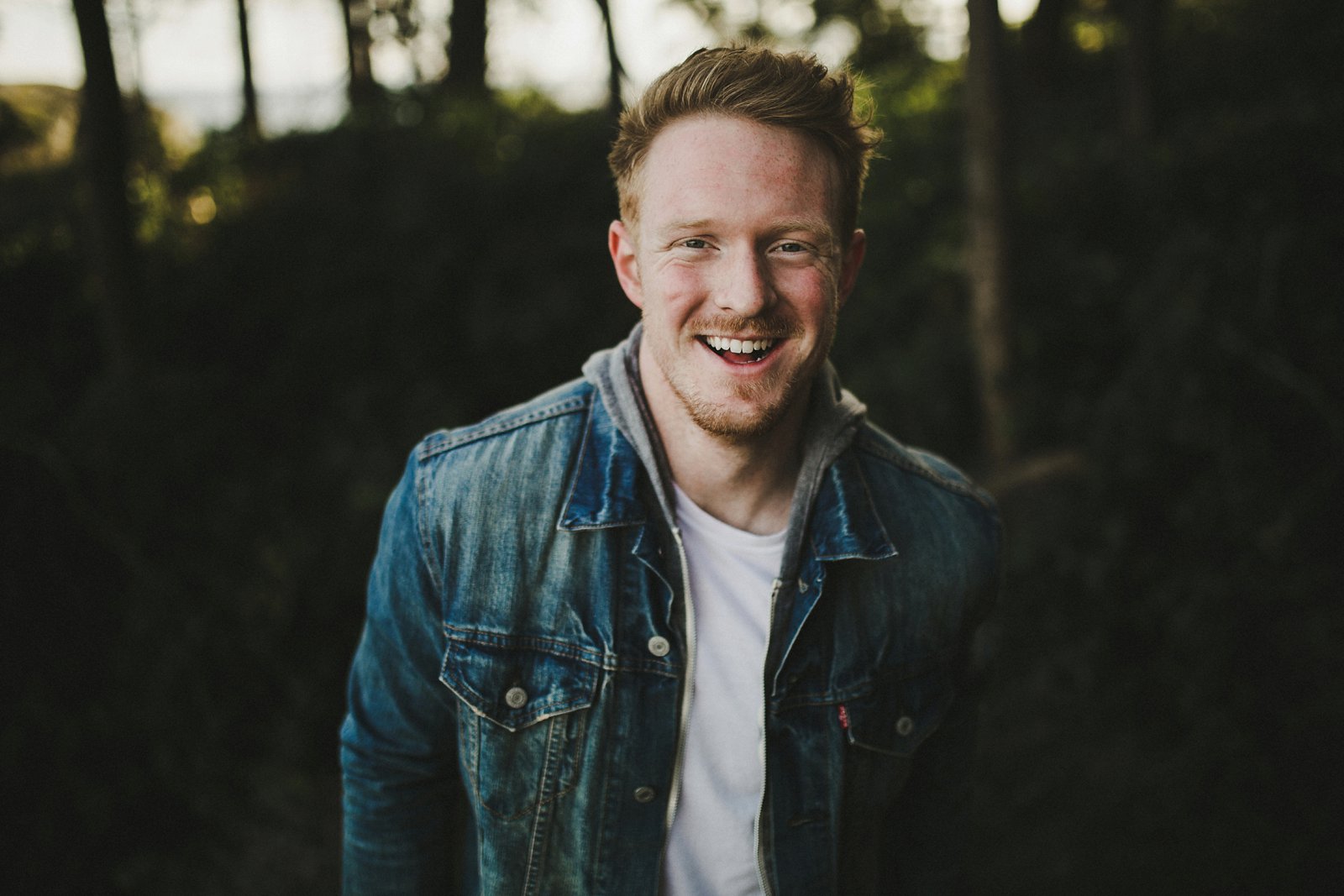 Portraits through connection
The Session: Capturing a persons personality on camera is hard enough and we're often tasked with going from zero to hero! We need to quickly get to know our clients and then make images that show off who they are at their core. It's no easy task! In fact, it's hard as shit. Wyn's presentation will focus on the groundwork he does before a shoot and then out in the field strategies and techniques for capturing portraits filled with personality. Wyn is all about helping every client to succeed in front of my camera, while allowing them to be themselves and making work that is emotive and representative of who they are at their core.

The Speaker: I'm Wyn! I'm 24 years old and call Nebraska, smack bang in the middle of the U.S.A., home. I get to travel the world making photos for people and brands I love and it's pretty damn fantastic. The clients I work with make my life full & some people I've taken photos for include Martha Stewart Magazine, Adidas, Red Bull, and Pepsi along with hundreds of high school seniors, couples, families and friends. I'm known for my hug-you-in-the-first-three-seconds-of-knowing-you way I live my life and I love a good karaoke session.
Getting your business OUT THERE. Adventures in entrepreneurship.
The Session: We need many skills need to acquire success as a business within the creative industries. This session aims to assist in developing a range of inter-personal and practical enterprise skills to help you profit from opportunity. You will learn how to focus, negotiate, construct networks, create a vision, work with others, understand key legal aspects and business strategy and find your clients. Learning about these topics will assist in pursuing an entrepreneurial outlook.

The Speaker: Alison Branagan is an author and visual arts consultant. She is currently the Creative EnterpriseCoordinator for University for the Creative Arts (UCA) for the Surrey campuses and is an associate lecturer at Central Saint Martins. Over the last decade she has written several business start-up and enterprise books and has studied different approaches to teaching business theory and enterprise skills. She has also devised and facilitated upon many enterprise projects for universities and business support organisations. She has a Masters degree in Applied Art and Visual Culture, is an Associate of the Institute of Consulting, a Member of the Society of Authors and Fellow of the Royal Society of Arts. She is also an associate of The Design Trust and is currently a mentor on the Crafts Council's Hothouse Programme.
All our line up needs now is you! Keep reading to find out how you can pitch a workshop for SNAP 2018!
Who is eligible to pitch?
You can pitch a workshop if you're a SNAP 2018 ticket holder or if you've attended SNAP previously.
How will the successful pitches be decided?
1/2 of the successful pitches will be decided at our annual SNAP's Got Talent day, at our Autumn reunion

1/4 of successful pitches will be decided digitally, through a community vote

1/4 of successful pitches will be decided on by the SNAP team

What's the deal re payment and tickets?
The overall winner of SNAP's Got Talent plus one other winner (who will be selected by the SNAP team) will receive a complimentary ticket to SNAP 2018. All other successful pitchers will receive 50% off their ticket.

A small number of travel bursaries are available for international attendees who successfully pitch a workshop.

All successful pitchers will receive a package of promotion, including regular features across all of our social media channels, a testimonial recommending you to other conferences and events and an introduction to our partners.

Sounds awesome, how do I apply?
Head here and complete our Speaker Proposal Form.

Any suggestions about what to pitch?
Yep! We have canvassed opinion in our community Facebook group and we'll be sharing some suggestions and ideas here on the blog next week. We'll update this post with a link when the suggestions post is live.

Broadly though we'll be accepting pitches on all aspects of photography, including practical elements such as shooting. We're also interested to hear pitches about business, self care and other creative disciplines.
When do I need to submit my pitch by?
Pitch submissions close at the end of September.

If you have any questions, comments or suggestions please do let us know in the comments. Good luck!